In today's digital age, Managed IT services are essential for the healthcare industry to meet the demands of a fast-paced and ever-changing technological landscape. The healthcare sector faces unique challenges, including storing and protecting sensitive patient information, maintaining regulatory compliance, and implementing cutting-edge technologies to improve patient outcomes. Organizations can benefit from the expertise and resources necessary to overcome these challenges and reach their goals by partnering with Healthcare IT Services experts.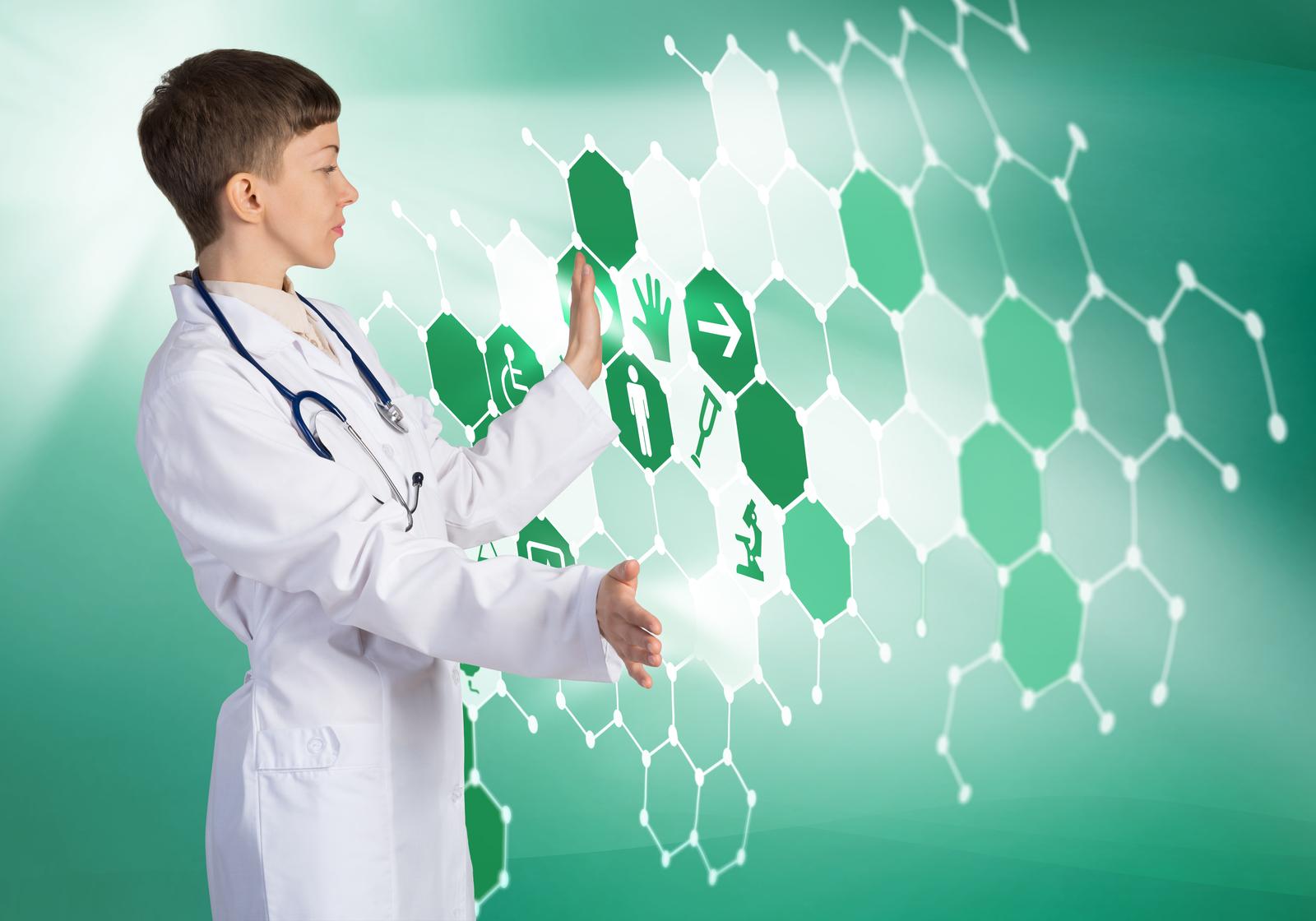 Top Six Benefits of Managed IT Services for Healthcare Organizations
Boost Efficiency and Reduce IT Costs
Most healthcare organizations need more money or resources to sustain an in-house IT team large enough to effectively protect, support, and manage their IT infrastructure. Managed IT Services offer a cost-effective solution, allowing organizations to access the IT resources of a much larger organization. Organizations with a dedicated MSP in healthcare can enjoy better risk protection and prevention, increased efficiency, and reduced costs.
IT disasters can strike without warning at any time. That's why the best Managed Service Providers (MSPs) provide 24/7/365 support to ensure your organization is always ready to respond to threats quickly. A managed services team can help you eliminate any single point of failure and protect your system from catastrophic loss. With their proactive approach, they'll proactively monitor and manage your network, fix problems before they become disasters, and keep your system up and running.
Improves Patient Experience
The patient experience is paramount in the healthcare industry. System downtime can result in physicians being unable to access EHRs, delaying patients' test results, and even postponing medical treatments. 96% of healthcare organizations reported at least one unplanned downtime in the past three years. This can cost revenue, incur HIPAA violation fines, and seriously damage the reputation of the medical institution. In a Software Advice survey, 54% of patients said they would switch medical providers after a data breach.
A managed service provider ensures your health IT infrastructure is always up to date with the latest hardware and software patches, monitors systems 24/7/365 to protect against potential cyber threats, and implements effective incident response strategies to minimize disruptions in patient care and maximize patient satisfaction.
Compliance Requirements
The Health Insurance Portability and Accountability Act (HIPAA) sets the standard for protecting sensitive patient data. HIPAA compliance requires healthcare organizations to implement strict security measures to protect the confidentiality, integrity, and availability of electronically protected health information (ePHI).
Compliance with regulations such as HIPAA is critical for healthcare organizations to maintain the trust of their patients and avoid legal consequences. Non-compliance can result in fines, loss of business licenses, and damage to reputation. Managed IT services can help healthcare organizations stay compliant by providing ongoing support and guidance on regulatory requirements.
Build Scalable Infrastructure
Effective scalability is a crucial challenge in the healthcare sector. Aging infrastructure, limited physical space, and tight budget constraints are all common obstacles that prevent healthcare organizations from scaling their technology and improving patient care. To overcome these challenges, healthcare organizations must invest in scalable solutions that are cost-effective, secure, and agile enough to keep up with changing patient needs. This requires an investment in modern technology that can rapidly adapt to the evolving healthcare environment and enable healthcare organizations to remain competitive and provide the best care possible.
Collaborating with a Managed Service Provider (MSP) can help your practice scale quickly and easily. By building a software-defined, cloud-hosted infrastructure, you can ensure that your infrastructure can scale with your practice, helping you meet all of your business needs. In addition, with an MSP, you can rest assured that your data is secure and that you have access to the latest technology to support your growth.
Data Management and Security
In the healthcare industry, patient data is sensitive and confidential. Therefore, it is crucial to ensure that this data is protected against unauthorized access, theft, and loss. Managed IT services can help healthcare organizations implement robust security measures, such as firewalls, encryption, and backup and recovery solutions, to protect patient data.
In the event of a data breach or natural disaster, it is essential to have a reliable backup and recovery plan in place. Hire professionals from DS Tech's Managed IT Services Bellevue team to ensure the best backup and recovery plan for your healthcare organization.
Maintains Consistency and Quality of Services
Outdated and inefficient systems can leave your healthcare organization vulnerable to security breaches, outages, and decreased reliability, compromising patient care and privacy. Healthcare-managed IT services can ensure that your healthcare organization has access to the latest technology and secure environment needed to provide consistent and high-quality patient care. In addition, by investing in managed IT services, healthcare organizations can rest assured that their systems are reliable and secure, allowing them to provide the best care possible to their patients.
High-functioning technologies provide healthcare organizations with the tools to ensure timely tests, appointments, and treatments while keeping patient data secure and private. With a reliable system, healthcare providers can devote more time to providing quality patient care, resulting in improved service and satisfaction. In addition, by preventing issues like delayed tests, appointments, and treatments, this technology ensures that healthcare practitioners can focus on providing the best care.
Conclusion
Managed IT services for healthcare can revolutionize the industry by streamlining operations, promoting business growth and continuity, and safeguarding against security breaches. With the proper support, healthcare organizations can benefit from improved efficiency, better decision-making, and more vital trust in their data. In addition, managed IT provides healthcare organizations with the resources and expertise necessary to keep up with the ever-evolving technology landscape. By utilizing managed IT services, healthcare organizations can focus on their core mission of providing quality care to patients while leaving the management of their technology infrastructure in the hands of experts.