In today's digital age, technology has transformed the landscape of financial services organizations. With the help of financial technology, or fintech, these businesses can streamline operations and offer greater convenience to consumers. However, this progress has also brought new challenges.
Cyber attackers now have access to vast amounts of personal and financial data, making it easier to target financial institutions. As a result, cybersecurity for financial institutions has become a major concern. Implementing robust security measures to protect sensitive information and prevent cyber threats is more important than ever. Engage with the professionals at Financial IT Services to protect your financial industry from potential cyber threats.
This article will delve into the best practices of cybersecurity for financial services.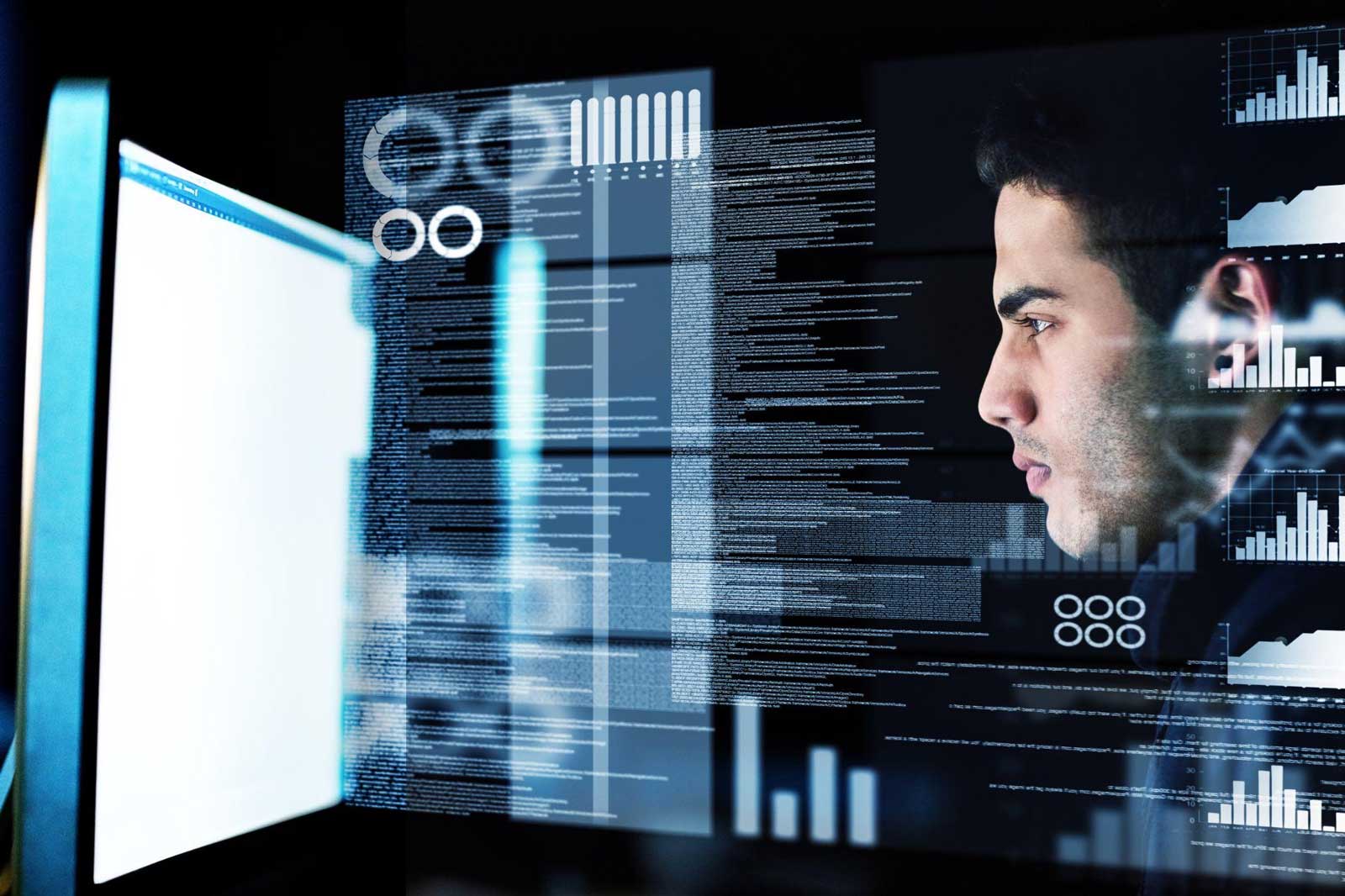 7 Cybersecurity Best Practices for Financial Industry
1. Implement a BYOD Policy
As the trend towards remote and hybrid workforces continues to gain momentum, even financial institutions are embracing personal mobile devices to access essential apps and email on the go. However, it's important to prioritize security by implementing a clear Bring Your Own Device (BYOD) policy that outlines guidelines for accessing company data. In addition, ensure your team is equipped with the correct information to safely use their devices for work purposes.
Securing mobile devices is crucial for any business, especially when it comes to smartphones and tablets. Mobile Device Management (MDM) provides a comprehensive set of tools for software distribution, policy management, inventory management, security management, and service management. Using an MDM solution, you can rest assured that your employees' mobile devices are protected in case of loss or theft.
A virtual desktop solution is highly recommended for a secure and flexible work environment. It allows employees to access their work desktops from their personal computers remotely, enabling them to work from anywhere without compromising data security.
2. Train Employees On Emerging Threats
Stay ahead of cyber attackers by staying informed about emerging cybersecurity threats, trends, and risks. Regularly training your employees on handling these threats can help them beat attackers at their own game. By understanding how cybercriminals exploit new technologies, you can address threats as soon as they arise, ensuring your business stays secure.
A one-time annual training is not enough to protect your business from the ever-evolving landscape of cyber attacks. It's important to schedule follow-up sessions at regular intervals to ensure that your employees have retained important information. In addition, consider using pop-up RSVP invites to notify your team about new technology and security measures to maximize attendance at these training sessions.
To ensure information security, employees must understand their role in protecting it. Customized training programs can be developed to simulate the specific threats that different teams face. Interactive attack simulations can also be conducted to provide employees with hands-on experience and help them react quickly in real-life situations.
3. Encryption of Valuable Data
In the financial services sector, it is important to keep sensitive data like customer information and financial transactions safe from cybercriminals and hackers, so implement strong encryption methods that comply with the latest cybersecurity regulations.
In addition, regular testing of these methods can identify potential vulnerabilities that can improve an organization's security posture. Encryption effectively protects against cyber threats like ransomware and phishing scams that target personal information or payment card industry (PCI) compliance requirements.
4. Devise Comprehensive Incident Response Plans
As cyberattacks become more frequent and sophisticated, businesses must have an incident response plan. This plan should ensure that your team can quickly respond and act upon security threats, with each employee assigned a specific role and clear instructions on what to do when a threat occurs. By having a well-defined plan that you can implement quickly, you can stop a threat in its tracks and prevent detrimental damage to your business.
To ensure your team is fully prepared for any potential cyberattack, it's essential to have them perform the incident response plan beforehand. This will allow you to test their readiness to respond to a threatening situation and make any necessary adjustments to the plan.
5. Secure Password Management
To ensure cybersecurity in financial sector, it is imperative to manage passwords securely. This involves regularly changing strong and unique passwords. Additionally, unauthorized access should be prevented by limiting failed login attempts and implementing two-factor authentication.
Password manager tools can significantly enhance security, and training employees on best practices for protecting sensitive information is crucial.
6. Third-Party Risk Management
Financial institutions must have a comprehensive plan to address third-party risk management to maintain their security posture. Ensuring the alignment of vendor security controls with compliance requirements such as PCI DSS or Gramm-Leach-Bliley Act can help mitigate risks associated with service providers.
Contracts with third-party vendors should clearly outline the security responsibilities of both parties. An incident response plan considering potential data breaches affecting sensitive information is critical to avoid cyberattacks from hackers or cybercriminals seeking personal data or financial information.
7. Create a Strong Cybersecurity Culture
Ensuring the security of your data and safeguarding your client's financial information is critical in today's digital age. However, cybersecurity is not just an issue for your IT department. It requires the involvement of everyone in your organization to create a secure business structure. With cyber threats evolving constantly, it's crucial to have a comprehensive approach to cybersecurity that involves everyone on board.
Effective training around red flags and incident response plans is crucial for your employees to be prepared and understand the necessity of these regulations. It's essential to communicate the significance of these measures without creating a sense of threat. Emphasize to your employees the importance of these guidelines to your company's survival, and make sure they are ready to take appropriate action should any incidents occur.
Conclusion
By adopting best practices for financial cybersecurity, financial services organizations can enhance their ability to safeguard sensitive personal and financial data. This can be achieved by implementing enterprise security measures, the foundation of any successful fintech. Moreover, cultivating a culture of cybersecurity helps connect your people with the processes and policies necessary to ensure the safe delivery of services.
Are you prepared to take your financial cybersecurity to the next level and minimize operational and reputational risks? Then, get in touch with our Managed IT Services Bellevue experts.