IT infrastructure is crucial in ensuring smooth operations in today's fast-paced business environment. Unfortunately, not all businesses have the same resources, assets, and expertise to maintain a dedicated onsite IT team. As a result, many companies miss out on the benefits of having a robust IT system due to a lack of availability or insufficient funds to invest.
As more and more companies seek to stay on top of the latest technology while ensuring the security of their data, Outsourcing IT support has become an increasingly popular option. After all, outsourcing can be an efficient way to obtain valuable IT support services. But as with any business arrangement, outsourcing IT support has pros and cons. So if you're considering tech support for your business, contact our professionals at Managed IT Services Bellevue.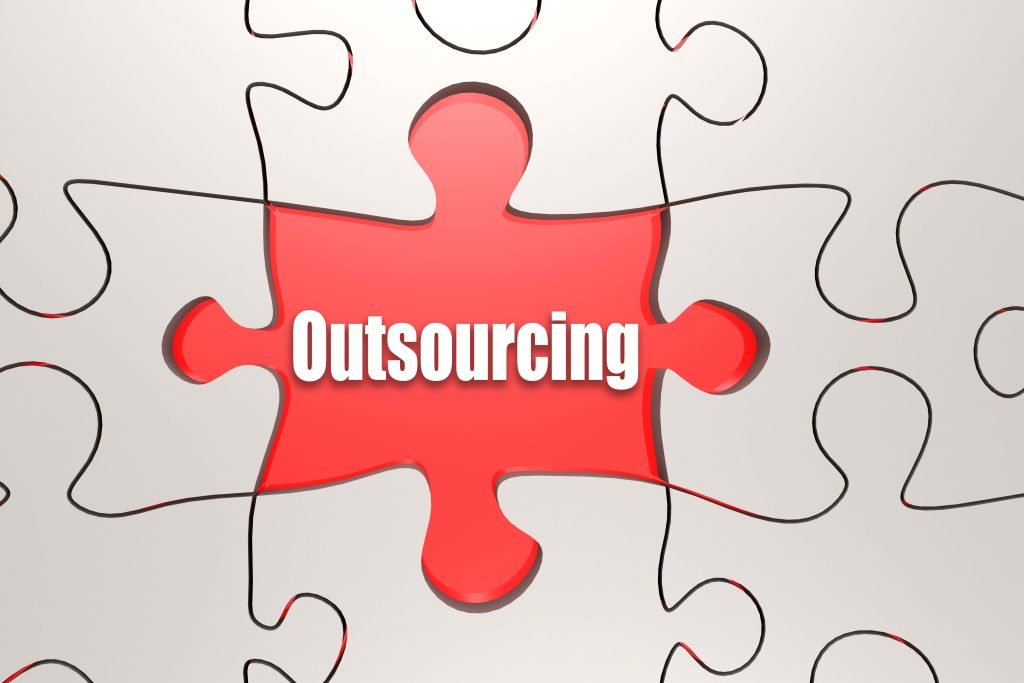 In this article, we will reveal the main benefits of outsourcing tech support and the challenges your company may face.
Advantages of Outsourcing IT Support
1.   Better Productivity
Outsourcing your IT support team can allow you to focus on your core business while experienced IT professionals take care of any issues that may arise. Whether you need additional tech support to fill gaps in your existing staff or assistance with project backlogs, outsourcing can yield significant benefits, including increased productivity for your entire team.
By hiring IT experts from outside, you can save valuable time that can be better spent on creating strategies for business growth. IT-related tasks and maintenance can often distract you from your primary activities. However, by trusting an outsourcing tech support company, you can free up your management team from specific problems that require too much of their attention and resources. This lets you focus on the bigger picture and drive your business forward.
2.   Flexibility and Access to Vital Functions
Although many companies believe outsourcing solely involves hiring external experts, the process is much more than that. Outsourcing IT support can provide companies with a broader range of options for essential IT services, such as network architecture implementation, software and hardware integration, or security monitoring. It is about people and accessing industry-leading technology and expertise to enhance a company's performance and efficiency. By outsourcing, companies can focus on their core business functions while leaving the IT tasks to specialized third-party vendors.
By partnering with IT experts at IT Support Bellevue, you can maximize the benefits of your virtualized software, even if you have budget constraints. Outsourcing your tech support needs enables you to integrate all essential services into your organization's infrastructure, regardless of size. In addition, outsourcing tech support allows you to enjoy greater flexibility by delegating tasks to experts who can deliver faster results.
3.   Access to the Latest Technologies
The IT industry is constantly evolving and is known to be one of the most dynamic sectors in the world. With the rapid pace of technological advancement in software and hardware, keeping up with the latest solutions can be challenging. However, with a dedicated IT expert in your company, it can be easy to stay ahead of the curve and implement these advancements to improve your work processes.
In-house IT professionals often find themselves juggling multiple responsibilities beyond technical support. As a result, they may have limited time to stay up-to-date with the latest industry best practices and implement them effectively. This is where MSPs come in – IT is their primary focus, and they are well-equipped to provide clients with the most recent and efficient technological solutions. In addition, with MSPs handling technology, in-house IT staff can focus on core business functions and strategic initiatives.
4.   Focus on Running Your Business
One of the most significant advantages of outsourcing your IT support is that you can dedicate more time to your core business operations. In addition, with expert management of your technology and IT, you can focus on serving your customers, enhancing your efficiency, and taking the necessary steps to stay ahead of your competition.
IT support providers empower you with all the tools you need to compete with larger enterprises and achieve your business goals.
Disadvantages of Outsourcing IT Support
1.   Less Control
One of the biggest challenges in outsourcing IT support is the perceived loss of control. Businesses must entrust their core services to an outside team, which can be daunting. However, if problems are not handled properly, it can lead to frustration and lost productivity for management and employees.
When issues arise, and your outsourced IT support provider fails to address them on time, it can leave you feeling powerless and frustrated. With the advancements in technology, IT support companies can now offer services that match or even exceed the quality of an onsite technician.
2.   Lack of Coordination
Outsourcing tech support can significantly boost productivity, but it demands effective leadership from internal or external sources within the company. Such leadership is necessary to avoid unnecessary workload and confusion among team members regarding their responsibilities. Consequently, companies may incur high costs as they strive to manage customer demand independently.
Many businesses believe that outsourcing their IT department can lead to a lack of understanding about their company's infrastructure. However, this is a misconception. It is crucial to ensure that the outsourced IT support team is knowledgeable about the company's infrastructure before the transition. Doing so will ensure a smooth transition for both parties involved.
3.   Higher than Expected Costs
Outsourcing has long been considered an effective way to lower costs by tapping into the economies of scale offered by third-party organizations. In addition, by shifting work to overseas locations where labor is more affordable, businesses can also take advantage of cost savings opportunities.
Although it may be tempting to opt for cheaper options, one should never forget the wise saying, "Buy cheap, buy twice." It is crucial to ensure that the initial cost savings do not come at the cost of compromised quality or delayed delivery, which could ultimately lead to a longer and more costly timeline. Therefore, it's best to carefully weigh the benefits and drawbacks before making any decisions.
Conclusion
Is your company seeking ways to reduce operating costs while boosting productivity? Outsourcing IT support may be the solution you need. While there may be some drawbacks to outsourcing IT support services, effective communication can address these concerns. While transitioning from in-house IT support to outsourced IT support can seem overwhelming, the process is virtually hassle-free, and the benefits are well worth the effort. In addition, outsourcing your IT support can help you achieve your goals more quickly.